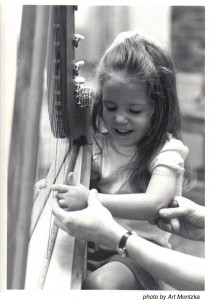 SuzukiHarpInfo.com is dedicated to furthering the ideals of Suzuki teaching by providing resources for harp teachers and parents.
Newest additions!
There is also a Discussion Forum for sharing ideas among teachers and parents.
This website is maintained by the Harp Committee of the Suzuki Association of the Americas (SAA).  Please use the Contact us link for any comments or suggestions about the site.
"If love is deep, much can be accomplished"
— Shinichi Suzuki